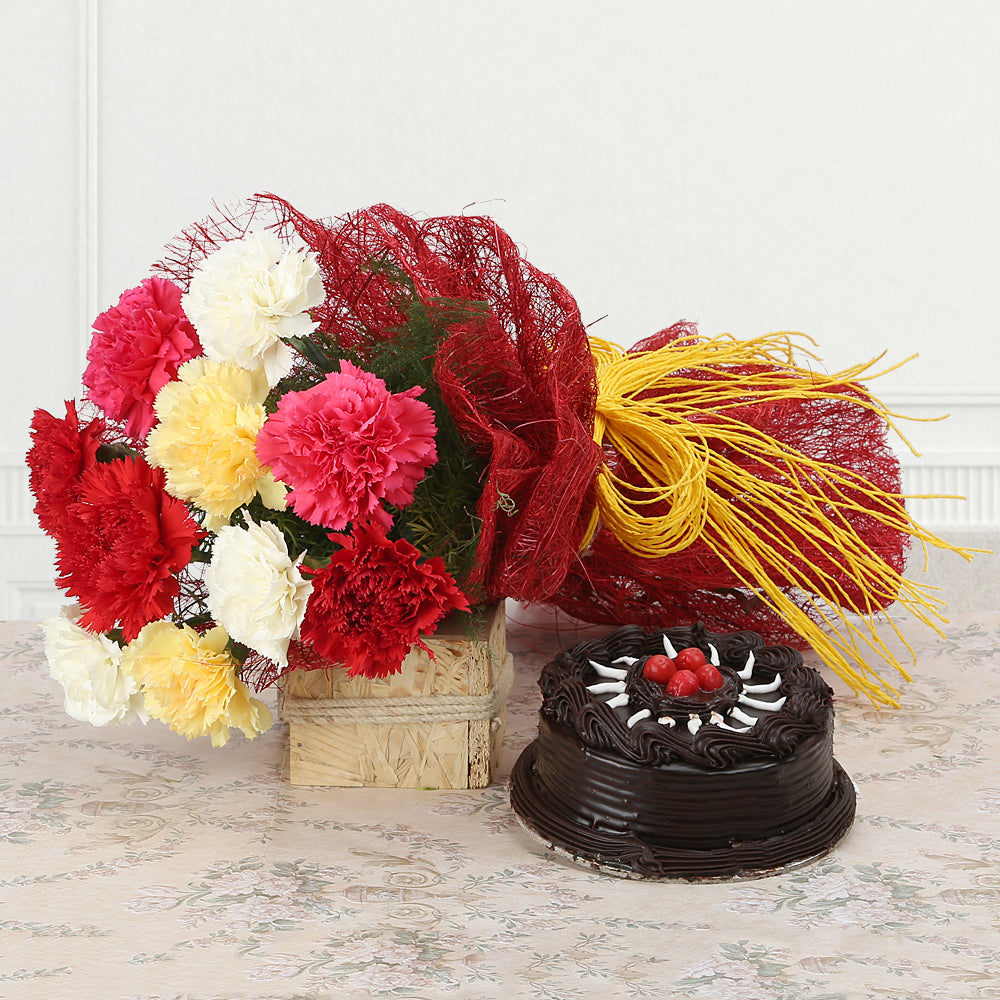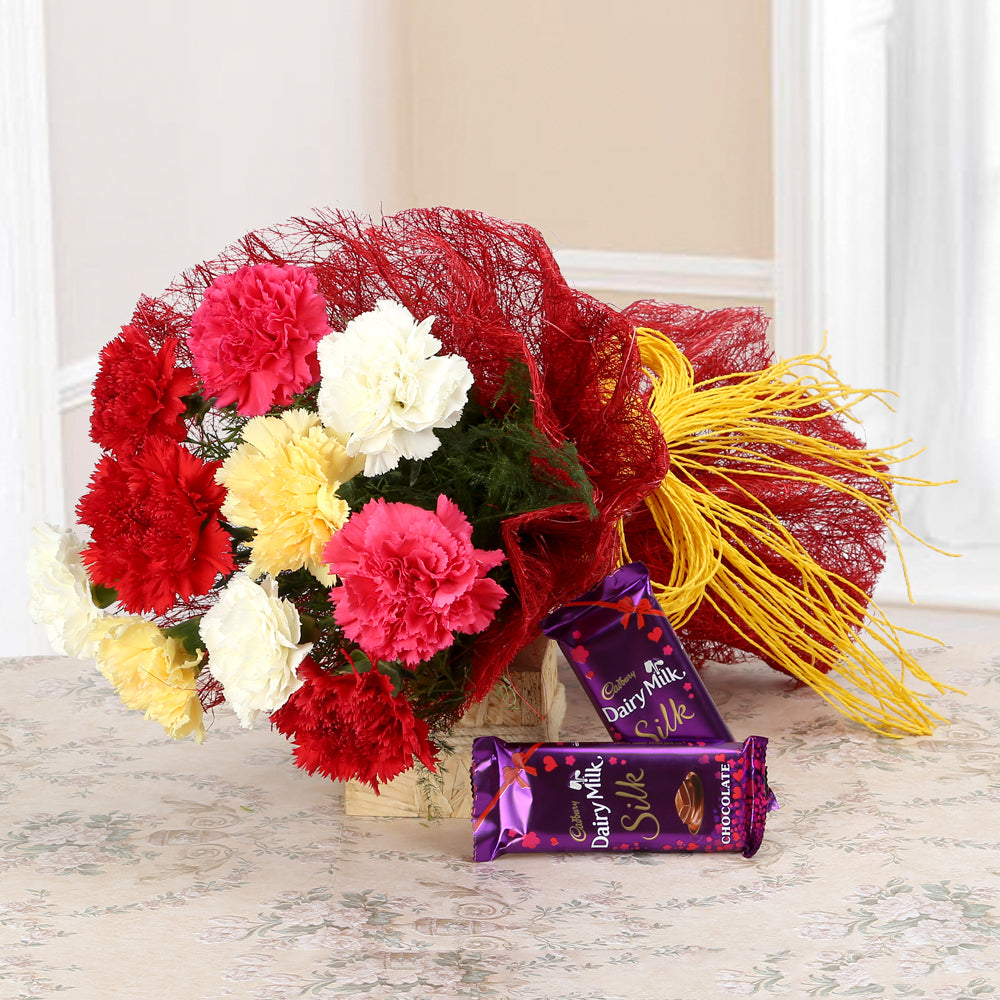 10 Mix Carnations with a Sweet Delight
Combos:
With 500gm Chocolate Truffle Cake
Order this perfect combo for any special occasion for your loved one! 10 mix colour carnations with chocolates / truffle cake. Buy now at floweronwheels.com.
Combo Options: 
Option 1 : 500gm Chocolate Truffle Cake
Option 2 : 2 100 gms Toblerone Bars
Option 3 : 200 gms Box of Ferrero Rocher Chocolates
Option 4 : Cadbury Dairy Milk Silk Chocolates 
1 - The image displayed is indicative in nature.Actual product may vary in shape or design as per the availability.
2 - We try our best to replicate the product shown.
3 - Flowers may be delivered in fully bloomed, semi-bloomed or bud stage.
4 - The chosen delivery time is an estimate and depends on the availability of the product and the destination to which you want the product to be delivered.
5 - Since flowers are perishable in nature, we will be able to attempt delivery of your order only once.
6 - This product is hand delivered and will not be delivered along with courier products.
7 - Flowers may need to be substituted depending upon availability or regional restrictions.
1- As your flowers arrive, arrange for a vase (if one has not come with the flowers) to keep the flowers in and make sure that it is thoroughly clean, as bacteria makes flowers wilt faster.
2- Fill your vase with lukewarm water up to just more than half of the length of the vase.
3- Before you place the flowers in the vase, cut about 2-3 centimetres from the bottom of the stems at a 45-degree angle.
4- Place your flowers in a cool place as the lukewarm water helps the stems absorb water easily and the cool air keeps the flowers fresh.
5- Change the water every other day as needed to prolong the life of the flowers.
6- Keep your flowers away from direct sunlight and windy areas.
7- Care for the flowers and let them bloom longer for you! Enjoy the beauty of flowers to the fullest!